Aprilaire Humidifiers
Choose the Right Humidifier for your home. Everyone Deserves to breathe Healthy Air.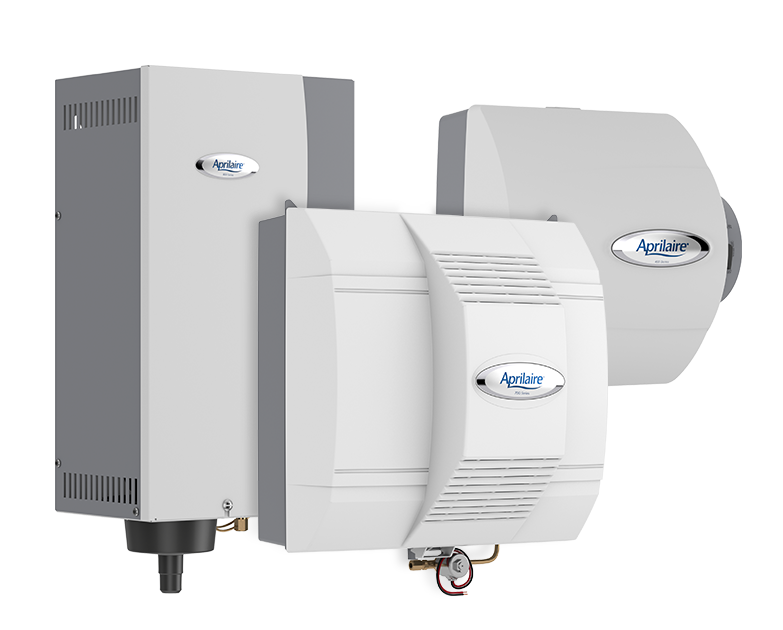 Why Choose Aprilaire
Aprilaire introduced the first whole-home humidifier in the industry in 1954, and since then Aprilaire continues to lead the industry in humidification technology and healthy home solutions.
Our humidifiers provide whole-home humidification for every type of home with our industry-leading capacity. Manufactured in the USA, we ensure world-class quality backed with our 5-year warranty.
Our Humidifiers
During winter months, properly humidified air can reduce the transmission of viruses like the flu by up to 30%, in addition to reducing asthma flares, and helping you sleep better.
We manufactured the first whole-home humidifier in 1954, and we're still perfecting them today. Trouble-free performances and minimum maintenance are our standards. Aprilaire humidifiers are built to last.